Read time:

9

min
Key points
There's a fine line between social drinking and unhealthy or problematic drinking behaviors. 

Ask yourself if your drinking feels out of your control or if it's negatively impacting your social life, your academic performance, or how you feel about yourself. 

There are plenty of resources you can tap into to scale back on your drinking, from sober curious meetups to more structured treatments.
On many college campuses, drinking is a part of the culture. While a lot of students actually don't drink—32 percent of students polled in a recent CampusWell survey said they don't—parties and social settings tend to encourage people to drink more. Forty-two percent of students in our survey said they feel like they drink more at a social gathering than they would alone or if they were just having a chill night with a friend. "Drinking is felt, by many, to be a 'right of passage' in college," says Dr. Jennifer Hartstein, a therapist in New York specializing in adolescent psychology. "But it can, unfortunately, become a problematic behavior—and it is important for young adults to think about it." 
Social drinking is common, but it can be problematic. There's a fine line between drinking for fun and alcohol abuse. So how do you know if your drinking habits (or the habits of your friends) are going too far?


It's not uncommon for a night of social drinking to technically meet the definition of binge drinking. The National Institute on Alcohol Abuse and Alcoholism defines binge drinking as five or more drinks (male), or four or more drinks (female), in roughly two hours. 
When it becomes a pattern, binge drinking can have real consequences: According to a 2017 study published in Health Promotion and Chronic Disease Prevention in Canada, students who reported regular binge drinking in college were "less likely to complete their homework, attend class, and value and achieve high grades." But that doesn't mean that if you go out and have four drinks at a party one night, then you are doomed to fail your classes or that you are an alcoholic—alcohol abuse is not that black-and-white. 
Realistically, there are two important measures of whether or not your drinking is getting into alcohol abuse territory, says Tasneem Campos, MSW, LMHC, primary therapist at Family Recovery Specialists, an addiction treatment center in Union, New Jersey. Ask yourself these questions:
Do I lose control when I drink?
"Alcoholics [might] start their night by saying, 'I'm just going to have one drink tonight,' and end up blacking out," says Campos. 
If I decide I want to stop drinking, do I always return to drinking?
"Alcoholics do not react to horrible hangovers or negative consequences the way normal drinkers react," says Campos. "Normal drinkers drink tequila all night, have the hangover of a lifetime the following day, and have no problem swearing off tequila forever. Alcoholics will drink the same amount of tequila, have the same hangover, swear off tequila forever, and do the same thing the following weekend."
Other questions to ask yourself to determine if your drinking could be signs of alcohol use disorder:
Do I black out frequently? 

Am I finding myself in dangerous situations, such as drinking and driving or getting in the car with someone who is unsafe to drive with? 

Is it taking more and more alcohol to get drunk? 

Do I crave alcohol?

Is alcohol the most important part of going out? 

Am I drinking frequently to cope with stress or difficult emotions?
"Alcoholism is progressive, meaning it gets worse with time," says Campos. "So if you notice that alcohol is taking a more central role in your life and everything else is taking a back seat, it's a sign that you might have a problem with drinking."
"I noticed my sister's drinking was more serious than I thought when I realized how consistent it was. Drinking a few days a month does not constitute alcoholism in my eyes, but drinking most days a week does. Another factor was when I realized she was drinking with the intent of numbing her negative feelings."
—Samantha F., second-year graduate student, University of Denver, Colorado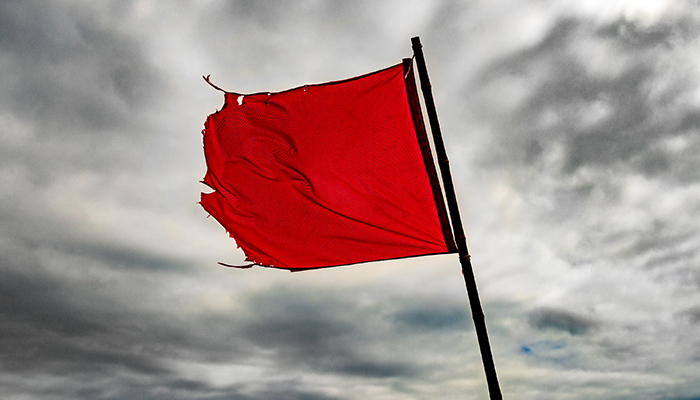 There are a lot of reasons why we drink—some more problematic than others. "Because alcohol consumption is treated as such a normal thing in college, it is often challenging to recognize the areas of concern," says Dr. Hartstein. She recommends considering the "Ws" of your drinking: 
Why am I drinking right now?
How am I feeling? Am I drinking to mask feelings or using alcohol to regulate my emotions? 
What am I looking for?
Am I hoping to feel better, more comfortable, calmer, less anxious?
Where am I drinking?
Am I in a safe location? Do I have a safe way to get home?
Who am I drinking with?
Do I have people around who care about my safety and well-being?
And lastly, ask yourself: How do I feel after I drink?
"It's paramount to check in with yourself and your life, and to be completely honest," adds Campos. "Ask yourself things like: How am I doing as a whole? Are my relationships strong, or am I feeling lonelier and more distant from people, even those close to me? Am I giving my best efforts to my academics, or am I doing the bare minimum? Do I like myself, or am I feeling more self-loathing?"
Common red flags to look out for in yourself and your friends:
Drinking to excess (binge drinking) every time you go out

Blacking out

Finding it hard to go a day (or a weekend) without drinking

Declining grades

Missing commitments because you're hungover

Drinking and driving 

Experiencing increased anxiety and depression
"[My friend and I] frequently have open chats about our mental health, and in doing so it provided an opportunity to talk about the issues she was facing and open up about how drinking was affecting her life. She was showing up to 8 a.m. class still drunk from the night before and was clearly using alcohol to cope with other things going on in her life. Just by having these open conversations, she realized that she might need some help and started seeing a therapist."
—Ama L.*, third-year graduate student, Michigan Technological University, Houghton


The good news is there's a broad spectrum of resources you can explore, whether you feel like you need serious support for alcohol abuse or just feel like you'd be happier and healthier if you scaled your drinking back a bit.
If you don't like how drinking makes you feel and want to scale back…
It's a great time to be a non-drinker, thanks to the sober-curious movement. Fancy mocktails and sober social events are becoming more and more common. On campus, look for social activities (virtual or in person) that aren't centered around alcohol. "If you want to meet people without alcohol being the primary connector, it's important to engage in things you enjoy," says Dr. Hartstein. Look for intramural sports, clubs, and activism groups on campus. Attend a Friday night yoga flow, plan a movie night, or get a group of friends together to form a restaurant club and try new eats to break up your usual party routine. (Just make sure you follow all public health guidelines in place for social distancing, if applicable.) 
If your anxiety fuels your drinking (or vice versa)…
Social anxiety can be a big driver of drinking. "One of the first things to do when you notice it rearing its ugly head is to slow down and check your facts. For example, if you believe that someone doesn't like you, ask yourself: Where's the evidence? How do I know that before I meet them?" says Dr. Hartstein. "These are hard questions to ask because our anxiety speaks very loudly, so take a minute and get yourself grounded and settled and then focus on what you have to offer and how you have no idea what someone else thinks." 
Most universities have free counseling services—take advantage of them to help treat any underlying mental health issues. "And don't feel embarrassed about it," says Campos. "Therapy is cool, and free therapy is really cool." 
If you think you have a serious problem with alcohol…
If you relate to any of the 'Am I an alcoholic?' questions, red flags, or just think your drinking is negatively impacting your life, look up Alcoholics Anonymous—there are probably meetings on or near campus or nearby. "Before you think, 'Alcoholics Anonymous? That's for people who have serious problems. I'm not that bad,' I thought that, too," says Campos. "But I was amazed by how many young people are in AA who have awesome lives and are comfortable in their skin without alcohol." 
You can also find local treatment centers via American Addiction Centers. And remember, says Campos, "You are definitely not alone."
*Name has been changed.
GET HELP OR FIND OUT MORE
Article sources
Tasneem Campos, MSW, LMHC, primary therapist at Family Recovery Specialists, a Delphi Behavioral Health Group facility, Union, New Jersey.
Jennifer Hartstein, PsyD, adolescent therapist, New York, New York.
CampusWell, April 2021 survey.
Mayo Clinic. (n.d.). Alcohol use disorder. https://www.mayoclinic.org/diseases-conditions/alcohol-use-disorder/symptoms-causes/syc-20369243 
National Institute on Alcohol Abuse and Alcoholism. (n.d.). College drinking. https://www.niaaa.nih.gov/publications/brochures-and-fact-sheets/college-drinking 
Patte, K. A., Qian, W., & Leatherdale, S. T. (2017). Binge drinking and academic performance, engagement, aspirations, and expectations: A longitudinal analysis among secondary school students in the COMPASS study. Health Promotion and Chronic Disease Prevention in Canada: Research, Policy and Practice, 37(11), 376–385. doi: 10.24095/hpcdp.37.11.02
Walker, L. (2020, November 12). Alcoholism treatment: Alcohol addiction and how to treat alcoholism. American Addiction Centers. https://americanaddictioncenters.org/alcoholism-treatment